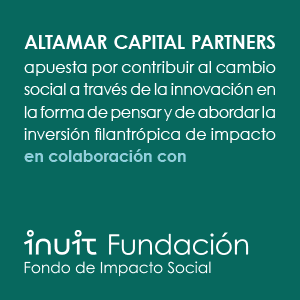 Altamar Foundation is committed to contributing to social change through its participation in the Social Impact Fund of the INUIT FOUNDATION
Altamar is committed to generating social impact through its investment in the 1st Social Impact Philanthropic Fund in Spain, managed by the Inuit Foundation. This vehicle focuses on innovative social projects with significant social impact for the most disadvantaged people.
Social value is generated not only through financing but also through the strengthening of the management capacities of each social entity, tailored to their strategic needs and aimed at long-term sustainability.
In keeping with this commitment, Altamar actively volunteers in Atades-Gardeniers' organic farming project and participates in the Fund's portfolio, developing with Atades a plan to maximise the profits from the production and processing of vegetables, thus ensuring the sustainability of the project and the job stability of workers with intellectual disabilities.