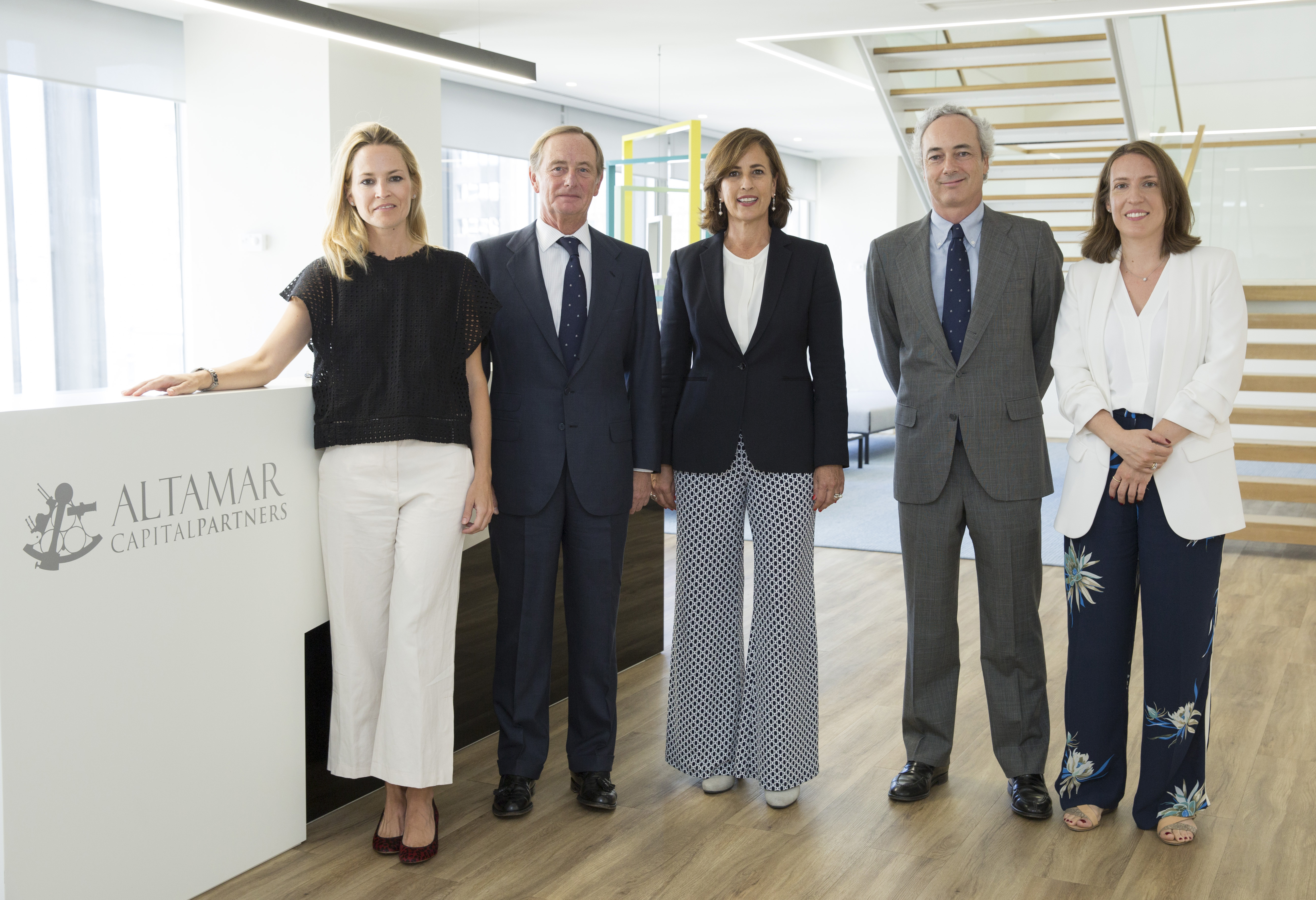 Altamar reinforces its management team with the appointment of Elena González and Marta Utrera as Co-Chief Operating Officers
Altamar Capital Partners, the leading independent global alternative asset manager based in Spain has reinforced its management team with the appointment of Elena González and Marta Utrera as Co-Chief Operating Officers, who will report directly to Claudio Aguirre (Chairman and co-CEO) and José Luis Molina (co-CEO and co-CIO), founding partners of the firm. Altamar Capital Partners' top management is additionally formed by Inés Andrade, Vice-Chairman and Managing Partner and with the partners of the different business areas. The current investment process as well as the investment committees remain unchanged.
Altamar's founding partners will continue to foster, as they have done so far, the business development plans, the investor relations and investment activities of the firm and thanks to these organizational changes, the partners will be supported by a robust management structure in the rest of their functions. This new structure will allow Altamar to maintain the level of service to its clients as well as its excellent returns on investments, and at the same time, as it experiences a significative growth, will provide response to increasing needs of the firm.
After fourteen years of activity, Altamar Capital Partners is experiencing a remarkable growth and increasing complexity in different aspects. The firm manages over €5,8 bn of historically committed capital (US$ 6,78 bn) and has a team of 140 people, of which more than 45 are investment professionals. Altamar, which is working in full process of internationalization, currently has four offices (Madrid, Barcelona, Santiago de Chile and New York) and a representative office in Asia (Taipei). The New York office has grown in recent months and already has 10 professionals, which will turn into 12 before the end of the year, which has increased Altamar's investment capacity in the North American market.
Altamar has also grown in complexity as it has expanded its offer with new alternative asset classes such as life sciences and private debt and having presence in several markets, which implies the supervision by different regulatory authorities. New regulatory changes (AIFMD, MIFID II, PRIIPs…) have also imply a significant growth of Altamar in the areas of regulatory and legal compliance.
With this new management structure, Altamar responds to the challenges posed by its growth. Its members will work together, emphasizing the promotion of the values of excellence and customer service, and in the search for the best returns in the industry in all the group's areas.
Elena González is Managing Director & Partner of Altamar. Prior to joining the firm thirteen years ago, Elena worked as Family Office Investment Manager for three years. Prior to that, Elena worked as an auditor at Ernst&Young Financial Audit Department for two years. Elena González holds a Bachelor´s degree in Business Administration from CUNEF in Madrid.
Marta Utrera is Managing Director & Partner of Altamar, where she joined eleven years ago. She has five years of experience in auditing, specializing in Financial Services-Banking in PricewaterhouseCoopers. Marta Utrera holds a degree in BA in Business Administration from the Universidad Pontificia de Comillas in Madrid (ICADE E-2).