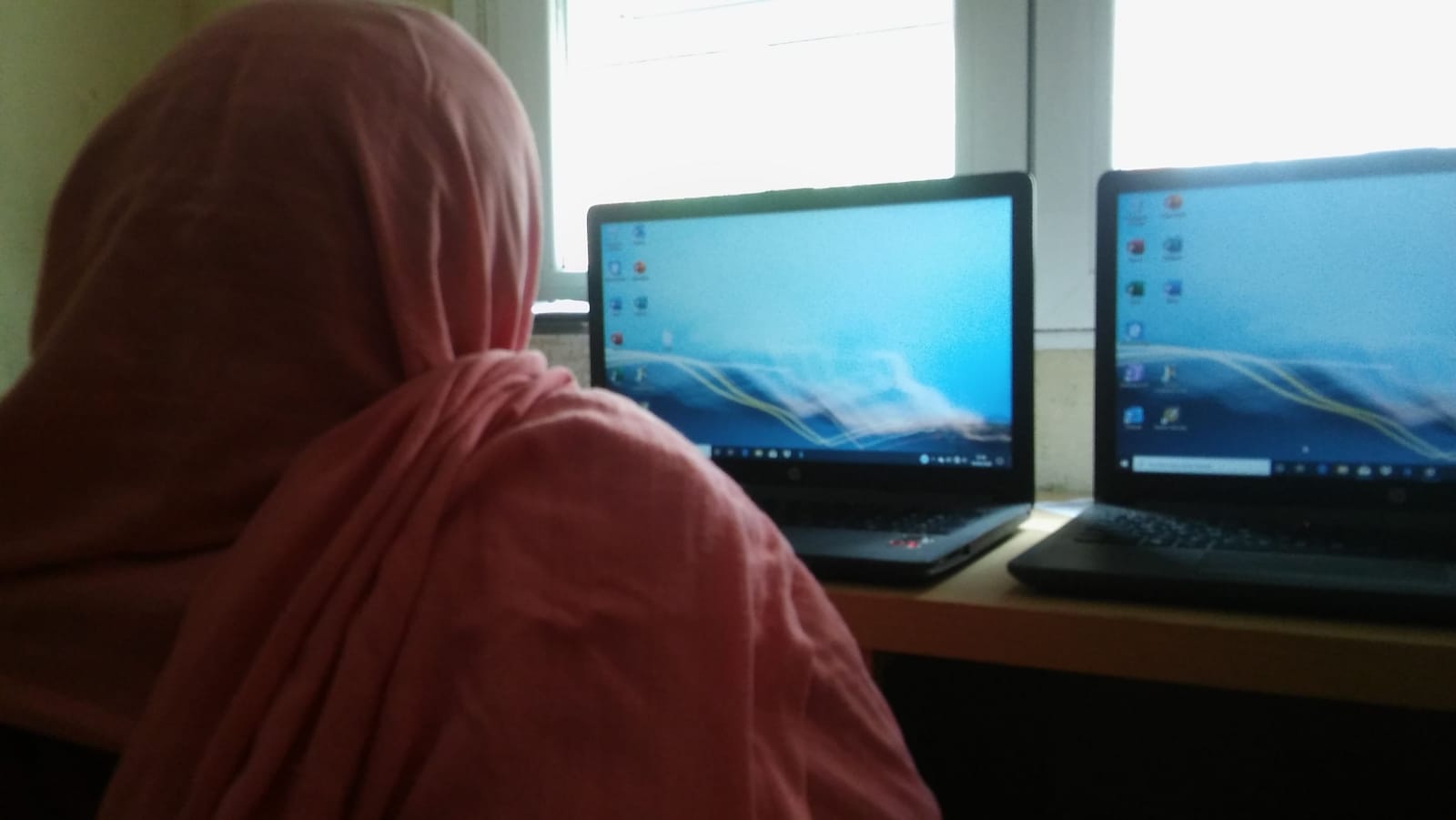 Collaboration with Fundación Prójimo Próximo
A. and F. are the first two beneficiaries of the collaboration of the Altamar Foundation with the Prójimo Próximo Foundation. This is their story.
A. and F. are 20 years old. The request for help, which comes from the Social Services in their town, is because A. and F. are Siamese by birth and shared several organs at birth, so when they were separated after several surgical interventions, they had sequelae, with a disability of 84% both. They present functional limitation of the extremities, disease of the digestive system and urinary genito.
The family has the only income from the social security family benefit of both sisters. In this current situation of confinement, most of the students need a computer to access the virtual classroom, so this family has requested help for two computers, since the girls urgently need them to carry out the work sent to them from their Institute, where they have been schooled since last October 2019, studying an Intermediate Degree Training Course of Administrative Management.
The laptops have just been delivered to their home with prior installation of basic programs and antivirus for easy handling.
The cost, which has amounted to € 1,291.92, has been assumed thanks to the Altamar Foundation, which once again supports the Prójimo Próximo Foundation in order to finance specific aid for people with disabilities without resources.