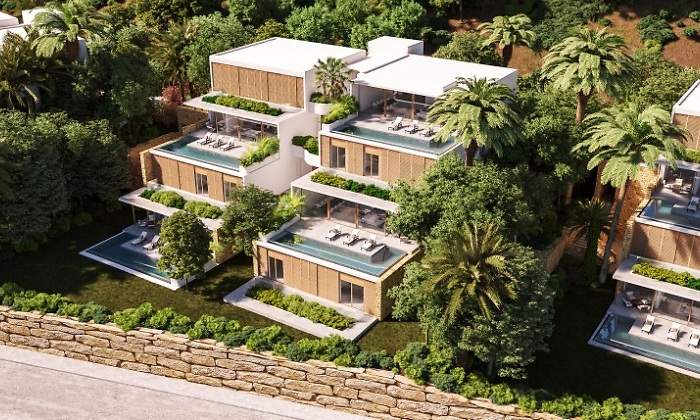 KKR, Altamar and Single Home join forces to consolidate the residential project at Finca Cortesín in Costa del Sol
Single Home, a leading Spanish developer, KKR, and Altamar Capital Partners, have teamed up to finance and consolidate the residential development of Finca Cortesín.
Single Home will lead this joint venture that has assets valued at over €200 million with the plan to invest over €450 million in the coming years.
Finca Cortesín is located in one of the most tranquil and sought-after enclaves of the Costa del Sol, not far from the picturesque village of Casares and less than a mile from the beach. Set on a 215-hectare estate and surrounded by undisturbed nature, the estate is centered around an award-winning hotel and championship golf course. The residential project to be developed by the joint venture comprises an array of differentiated and exclusive villas and apartments featuring unparalleled services, a sought-after design and sweeping sea and golf views.
Guillaume Cassou, Member and Head of European Real Estate at KKR, and Fernando Olaso, Managing Partner at Altamar, commented: "We are very excited to join forces in a new investment opportunity, and look forward to working closely with our partner Single Home in this exclusive project in Costa del Sol, which features a highly differentiated and unique approach."
Javier López-Granados, Chairman and CEO at Single Home added: "This deal represents a milestone for the development of Finca Cortesín, after the successful consolidation of the hotel and golf course and the development of the first four projects."
KKR's investment was made through its Real Estate Partners Europe fund. Altamar's investment was made through its special purpose vehicle Olivo Residential Program SICC.
The legal advisors on the transaction were Freshfields and Uría.