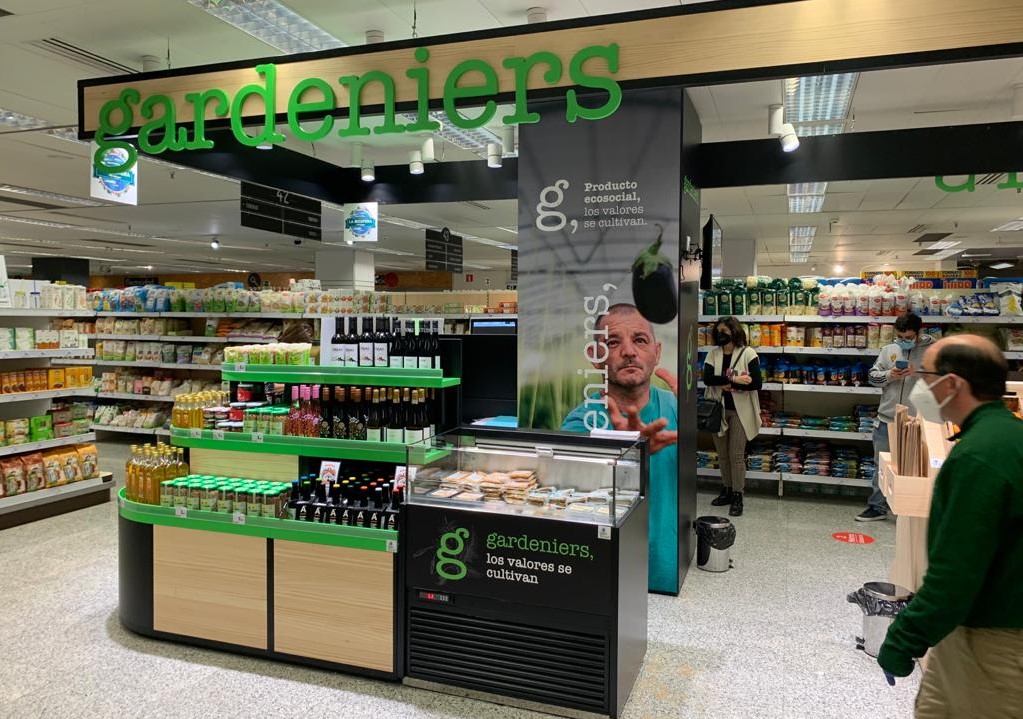 Mentoring Atades – Gardeniers
Altamar Foundation, as part of its collaboration with the Inuit Foundation's Social Impact Philanthropic Fund, has mentored Atades – Gardeniers, a project  committed to providing employment to people with intellectual disabilities through the production and canning of ecological products.
The Altamar Foundation collaborated in the  roll out of Atades – Gardeniers's  commercial distribution plan, and secured the management of the Biosphere Space, which Spain's leading retailer El Corte Inglés inaugurates in Zaragoza on November 30th.
Espacio Biosfera is a new area within some of El Corte Inglés supermarkets  dedicated to the sale of organic and healthy food. Atades – Gardeniers will offer a product line of more than 100 organic goods, most of which come from Aragon and thus take advantage of the local product (Km0). The selection includes fresh produce, such as fruits, vegetables, eggs and  dairy products, as well as a range of canned goods, oils, vinegars, legumes, nuts, creams, sauces and pasta. Among these products you will find the whole range supplied by Gardeniers and Cielos de Ascara.
Although the present year 2020 is being tough by the pandemic, the project of Atades-Gardeniers continues to advance and has been making significant strides such as entering European markets like Germany. Despite the notable downturn in sales of fresh products, the upsurge in canned goods sales will surpass the target that its business plan established for the sale of canned goods in 2020. This ambitious project requires the incorporation of new processes to make it sustainable and scalable, and it has become a model case study in ecological agriculture and social and labor integration of people with intellectual disabilities.