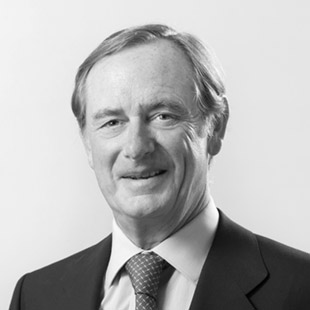 Claudio Aguirre
Chairman, Co-CEO & Co-Founding Partner
Claudio, Chairman, Co-CEO and Founding Partner
Prior to founding Altamar Claudio was Head of "Investments Banking" and "Private Wealth Services" for Europe, Middle East and Africa (EMEA) at Merril Lynch, London (from 1994 to 2003). As Head of Merril Lynch for EMEA, Claudio was responsible for the private equity activities in that region.
In addition to this, Claudio led the privatization and IPO processes that took place in Spain during the 1990s for companies such as Telefonica, Repsol and Endesa developing a strong network in Europe and the US.
Before joining Merril Lynch Claudio was country Head at The Chase Manhattan Bank, Spain and Head of Investment Banking at Goldman Sachs (from 1980 to 1994).
Claudio holds a Bachelor's degree in Economics and Business Administrations from Universidad Complutense de Madrid, an MBA from the Instituto de Empresa de Madrid and an AMP from Harvard Business School.
Claudio is currently a Member of the International Advisory Board of Goldman Sachs & Co.