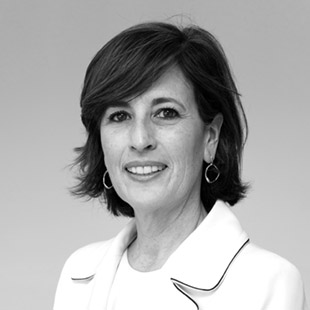 Inés Andrade
Vicepresidente Altamar Capital Partners
Ines Andrade is the Vice Chairman and Managing Partner of Altamar Capital Partners. In her current role, she is mostly dedicated to Investor Relations, Business Development and Marketing activities.
Before joining Altamar in 2008, Inés spent three years as Chief Executive Officer of a mid-size Family Office based in Madrid and she worked as Senior Analyst and Director of Private Equity Research and Investments (primarily at Inversiones Ibersuizas and Inova Capital PE Funds in Spain) for sixteen years. She started her professional career during four years in the Mergers & Acquisitions department at JP Morgan in New York and Madrid, working primarily with Latin American institutional clients.
Ines holds a B.S. Degree in Business Administration (Finance and International Business), Summa Cum Laude, from Georgetown University in Washington, DC.